DEPARTMENT OF MEDICAL SURGICAL NURSING


OVERVIEW OF THE DEPARTMENT
Department of Medical-Surgical Nursing included Nursing Foundation has wide leaps backed up by a team of eminent faculty members in all cadres who execute exemplary functions from its inception with utmost dedication and team spirit till date, aiming for excellence in all perspectives of Foundation in Nursing & Medical-Surgical Nursing and also striving to add fame to the institution to shine as the best out of all nursing colleges in and around the nation.
The Department of Medical-Surgical Nursing including Nursing Foundation deals with courses related to Basic Nursing & adult health nursing including geriatrics within the framework of the curriculum of Sri Balaji Vidyapeeth and the Indian Nursing Council. The clinical services of the department include clinical supervision of students, patient care, in-service education, conduction of awareness programmes, health screening, clinical administration, and research activities.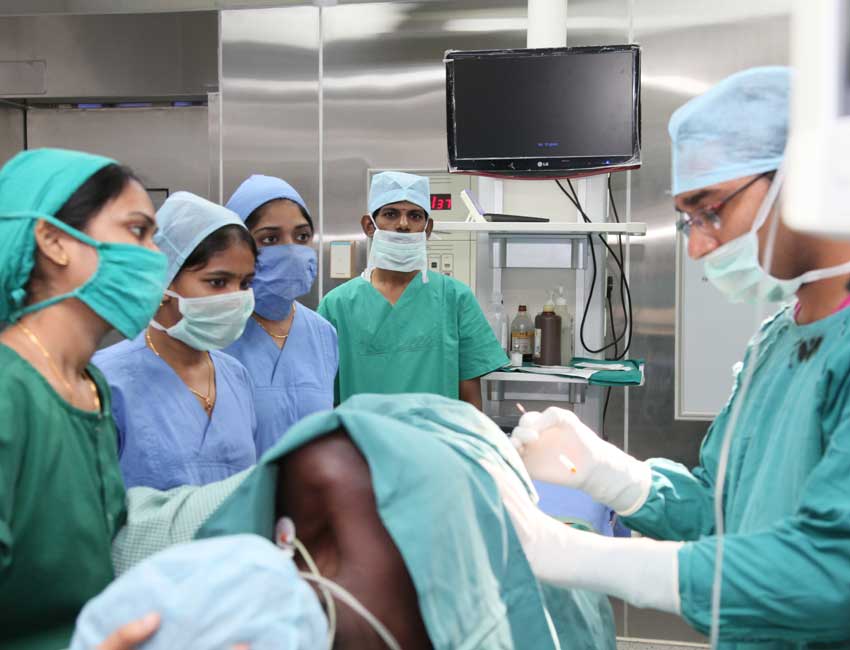 AIM
The Department of Medical-Surgical Nursing (MSN) Including Nursing Foundation prepares undergraduate and post-graduate students to become well-qualified individuals in the art and science of nursing and meet prescribed standards of education and clinical competencies related to basic and advanced concepts related to Nursing Foundation and Medical-Surgical Nursing. It trains the students to independently perform activities in promotion of health, prevention of illness, care the ill, disabled and dying people and key roles like advocacy, nurse clinician, educator, researcher and so on in the health care delivery system.
METICULOUS TRAINING OF STUDENTS