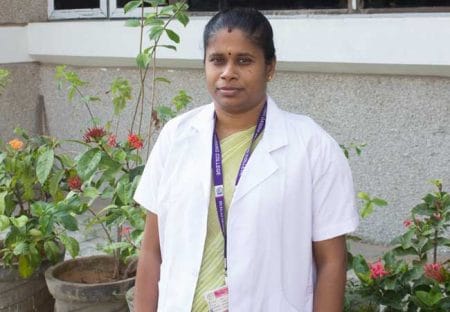 Since the inception of the college in 2003, the Institution strives to maintain its standard of excellence by keeping pace with the global standards of health care. The college stands out as an epitome of academic and clinical excellence in Puducherry. With society's increased recognition of nurses' contribution to improved health care, we are in dire need to demonstrate professional leadership. Keeping this in mind, our galaxy of eminent and dedicated faculty members ensure that our students achieve professional competence and meet the societal needs. Novel and innovative teaching-learning methods provide a robust learning environment that ignites the student's critical thinking abilities. Rich clinical exposure rendered, enable our students to excel anywhere in the world.
Meticulous planning and execution of the curriculum have set the pathway for excellent academic achievement. We also focus on unleashing the potentials of the students by motivating them to take part in various co-curricular and extra-curricular activities.
Thus every Kasturbian has set an identity for themselves across the globe. My personal and best wishes to all students to emanate as successful nurses and have career advancement.
Good Luck!