OBSTETRICS AND GYNECOLOGY NURSING


Participate actively towards promotion of independent/group research activity by Departmental faculty and students.
THRUST AREAS OF RESEARCH
Menstrual Problems
Infertility
Adolescent Health
High-Risk Pregnancy
Anemia
Intranasal care
Antenatal care
Postnatal care
Menopause
Newborn care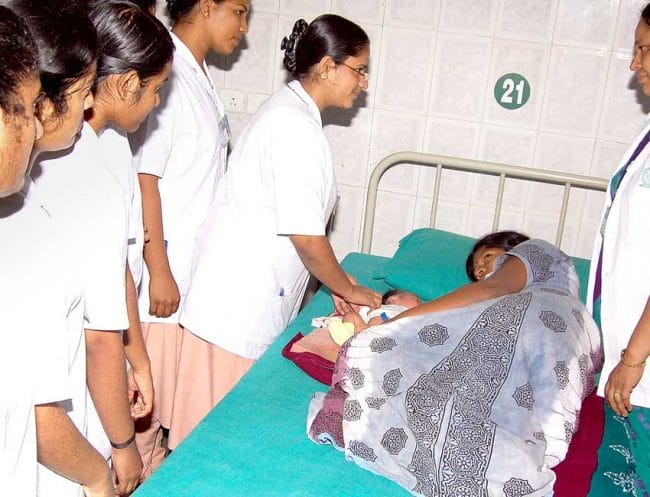 OUTREACH ACTIVITIES
Breast Cancer and Cervical Cancer Awareness Programme: The Department of OBG nursing conduct various outreach activities to create awareness on life threatening issues like breast cancer and cancer of cervix by organizing Mass health education programmes and Camps in clinical setting and community areas.
Screening Programme: Reproductive health unit of OBG Nursing department conduct Mass screening programmes to detect high-risk women and provide efficient health care services to the needy women.